Nicosia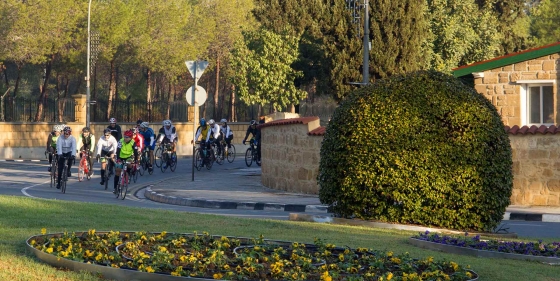 With its distinction as the only divided capital in the world, Lefkosia (Nicosia) and its surrounding region combines the heartbeat of the island's commercial and businesses centre with an interesting past, and rural areas where escape is possible in naturally beautiful, green environs.
The capital itself is steeped in history and culture, with a charming old city surrounded by massive Venetian walls, and the island's largest concentration of museums, art galleries and religious and historical monuments, that all tell wonderful stories of the island through the ages.
Leaving the busy capital behind, the region then expands to the countryside, where a different side unfolds amidst orchards and olives groves, forests and hillsides.
Visitors will encounter the ruins of two rich city-kingdoms that also form part of the Lefkosia region; those of Tamassos and Idalion (both south of Lefkosia).
Tamassos was built near an important copper mine and prospered greatly during Roman times - when Cyprus was famous for its copper. At the site of Idalion, there is a museum with chronological exhibits from excavations of the area.
Stretching up into the pine forest of the Machairas mountains, the scenery becomes more and more picturesque, with significant sights, such as the ancient Machairas monastery and Agios Irakleidios Convent, where the relics of the saint are kept inside the church.
There are also an abundance of quaint, mountainous villages that form part of the rural areas of the region, with their cobbled streets and preserved stone and adobe houses, offering a glimpse of village life in Cyprus. Worth visiting is the village of Fikardou, which has been declared a national monument, and was awarded the Europa Nostra award in 1987 for its carefully restored 18th century houses with their remarkable woodwork and folk architecture. Other interesting villages include Alona, Prodromos, Pedoulas, Kakopetria and Palaichori.
Offering the best of two worlds; that of vibrant capital, and also of rural retreat, the two 'faces' of the region of Lefkosia are both equally beguiling.
For more information, please Visit Cyprus at https://www.visitcyprus.com/index.php/en/