Terms and Conditions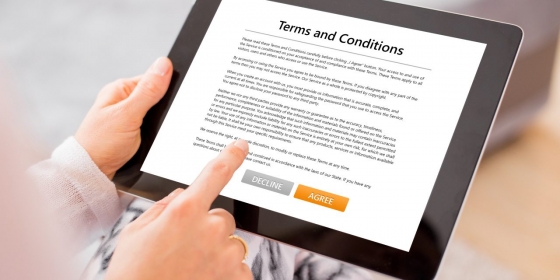 Terms and Conditions

These Terms and Conditions tell you the rules for using our website www.propertyincy.com (our site).
About This Website
These terms and conditions apply to this Website, https://www.propertyincy.com, which is owned and operated by Costas Psyllides Estates Ltd (also referred to below as ''we", ''us", or ''our",) a Cyprus Limited Liability Company with registration number ΗΕ 31240.
The Director Mr Costas Psyllides (R/N 244, L/N 285) as well as the Manager Mr George Psyllides (R/N 469, L/N 944) respectively are authorized and regulated by the Cyprus Real Estate Agents Council.
Definitions
"www.propertyincy.com", "Us", "Our" and "We" all refer to this Website, or the owner of it, which belongs to Costas Psyllides Estates Ltd with its registered office address at "Office No. 7, Christine Complex, Block A, Amathus Avenue 12, 4531, Mouttayiaka, Limassol, Cyprus.
"You" refers to the person accessing or using this Site or its Content.
"Site" or "Website" means this Website at www.propertyincy.com

Terms Of Use
Below are our terms and conditions for the use of this Website. Please read our terms and conditions before using the Website. By using our site, you confirm that you accept these terms of use and you are deemed to have agreed to comply with them.
You should also be aware that our Privacy Policy should be read in conjunction with these Terms and Conditions as it constitutes an inseparable part of them. You are strongly advised to read our Privacy Policy.
If you do not agree to these terms, you must not use our Website. You are also responsible for ensuring that all persons who access our Site through your internet connection are aware of these terms of use and other applicable terms and conditions, and that they accept them.
We may alter the terms of use at any time by publishing new terms on this Website, following which all use of the Website will be governed by the new terms. You should check this page from time to time and take notice of any changes we make, as by continuing to use the site you accept the modified terms.
Our Website is intended for any users that access the Website. Content available on our Site may not be suitable or accessible from other countries. We may restrict the availability of our Website or our services or goods to any person or country at any time without prior notice.
Additionally, by using the Site, you acknowledge and agree that Internet transmissions are never completely private or secure. You understand that any message or information you send to the Site may be read or intercepted by others, even if there is a special notice that a particular transmission is encrypted.
Site Content
The content of this Website is provided to you free of charge, for your personal noncommercial use and for your general information only.
Your use of any information, materials or other content on this Website is entirely at your own risk, for which we shall not be liable. It shall be your own responsibility to ensure that any products, services or information available through this Website meet your specific requirements. You must obtain professional or specialist advice before taking, or refraining from any action on the basis of the content on our site.
We do not guarantee that our Site, or any content on it, will always be available or be uninterrupted. We reserve the right to suspend, withdraw or restrict the availability of all or any part of our Site for business and operational reasons.
Intellectual Property Rights
This Website contains material which is owned by or licensed to Joanmarino Real Estate. This material includes, but is not limited to, the layout, design, look, and graphics of the Website.
You may not use the Site or the materials available on it in a manner that constitutes an infringement of our rights or without obtaining permission by us to do so. Unless explicitly authorized in these Terms and Conditions or by the owner of the materials, you may not modify, copy, reproduce, republish, upload, post, transmit, translate, sell, create derivative works, exploit, or distribute in any manner (including email or other electronic means) any material from the Site.
You may, however, from time to time, download and/or print extracts of individual pages of the Site for your personal, non-commercial use, provided that you keep intact all copyright and other proprietary notices.
You must not use any part of the content of our site for commercial purposes without obtaining from us permission to do so. Unauthorized use of this Website may give rise to claim for damages and/or constitute a criminal offence.
We Are Not Responsoble For Websites We Link To
Where our Site contains links to other Sites and resources provided by third parties, these links are provided for your information only. Such links should not be interpreted as approval by us of those linked Websites or information you may obtain from them. We have no control over the contents of those Sites or resources.
You may not create a link to this Website from another Website or document without prior written consent from Costas Psyllides Estates Ltd.
Disclaimer
The content of this Site is provided for general information purposes only and does not constitute specific advice. Neither Costas Psyllides Estates Ltd nor any third party providers make any warranties, representations or guarantees about any of the content of this Website as to the accuracy, timeliness, performance, completeness, suitability or quality of the information, materials and other content found or offered on this Website for any particular purpose. The information, materials or content may contain inaccuracies or errors and we hereby expressly exclude liability for any such inaccuracies or errors to the fullest extent permitted by law.
Whilst we take every effort to ensure the accuracy of the information on this Website we accept no liability for any loss suffered as a result of your use of the Website or reliance on any information provided on it and we exclude such liability to the fullest extent permitted by law.
Whilst we take all reasonable precautions to prevent computer viruses and other malicious programs on this Site, it is your responsibility to ensure that it is virus free. Costas Psyllides Estates Ltd does not, to the extent permitted by law, accept any liability for any virus infection and/or external compromise of security and/or breach of confidentiality. Costas Psyllides Estates Ltd does not accept any responsibility for any loss or damage arising in any way from the use of this Website.
Information transmitted via this Website will pass over public telecommunications networks. We make no representation or warranty that the operation of this Website will be uninterrupted or error free and disclaim all liability in respect thereof.
Cookies
Costas Psyllides Estates Ltd may use cookies (small text files stored in a user's browser) and Web beacons which may collect personal information. You may be advised on how we use cookies and other tracking technologies and how you can control these in our cookie notice. (put cookie notice)
Additionally you can find out more about cookies, including how to see what cookies have been set and how to manage and delete them here http://www.allaboutcookies.org/
Governing Law
The use of the Website and these Terms and Conditions are governed by the laws of the Republic of Cyprus. Any dispute or difference that may arise between the parties in relation to the use of the Website shall be governed and interpreted in accordance with Cyprus law. The Cyprus courts shall have exclusive jurisdiction over such disputes.
General
These Terms and Conditions and our Privacy Policy constitute the sole and entire agreement between you and the Website, and supersede all prior and contemporaneous understandings, agreements, representations, and warranties, both written and oral, regarding the Website.
If you would like more information about this Website please contact us:
By email at info-psyllidesestates@primehome.com or info@propertyincy.com
By telephone on (00357) 25103389 or (00357) 96291216
Latest update: 10th of February 2020